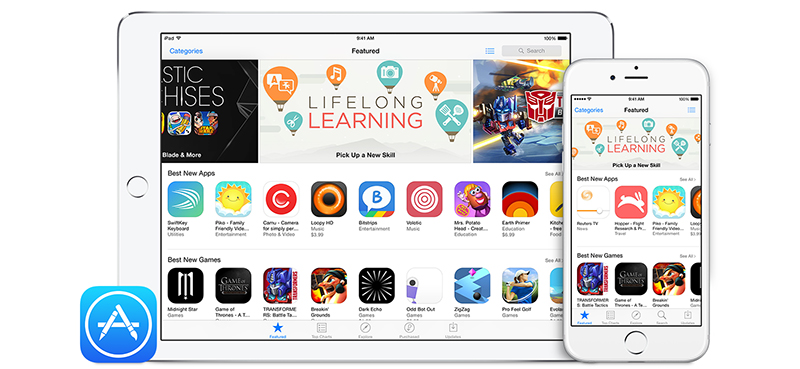 App Discovery
App discovery is one of those areas that developers and customers have complained about for years. Finding apps is sometimes just a chore, but Apple has some ideas here too.
"We want our customers to have a reason to come to the App Store every day," said Schiller.
The "Featured" section of the App Store will filter apps you already have installed on your device, so you are only looking at new apps. Apple is also bringing back the Categories tab for the store, allowing users to more easily browse through apps.
One of the ways many of us find apps is through personal recommendations. Apple will now have a Share sheet when you 3D Touch on an app on your home screen that will allow you to share the app on social networks, or with your family and friends. Developers can still use the sharing feature inside the apps, but this is another way for people to directly recommend an app they like.
The biggest change to this section of the App Store is that Apple will be accepting search ads from developers.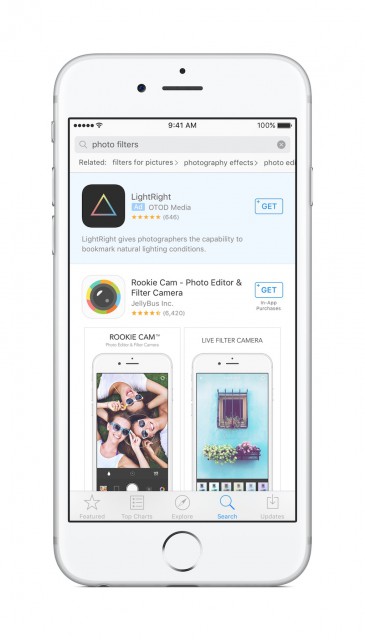 Schiller said developers have contacted Apple in the past and offered to pay to be part of App Store Collections and other features of the store, but Apple turned them all down.
"Our store is not for sale—that's not how we handle things," said Schiller. "We are only going to do this if we can, first and foremost, respect the user and be fair to developers, especially small developers."
There will only be one ad on the search results page and it will be clearly marked as an ad, according to Schiller. What's more, the content of the ad will be exactly the same as the content of the app on the App Store. In other words, no spammy ads. Apple will only accept ads from developers in the App Store—they won't have any third-party product ads in the store.
Schiller said the ads are done through an auction system for the developers. There are no minimums, and there will be no exclusives, so small developers can get in on the action as well. The ad system will roll out as a beta this summer and Apple will be watching to make sure the system is fair for all developers.
In keeping with its focus on privacy, Apple will not track users and will not share data about users ad clicks with developers. Developers will get reports, but no user data. Apple will also not serve ads to people 13 years old or under, if it can determine that from the device.
Developers will be able to sign-up for the search ad beta and there will be no charge to them during the beta period. When it does go live, after the beta period, it will launch in the U.S. first.
To get more insights on the App Store, visite our website here !